COMMERCIAL REAL ESTATE STATUS IN NORTH FLORIDA 2014-2015


RETAIL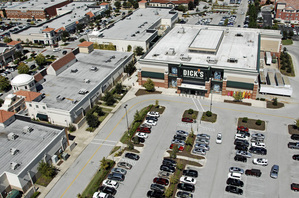 www.aerial-photo.com
Most institutional landlords are off 10%-15% in occupancy rates. Non-institutional landlords are off by as much as 25%. Landlords have worked hard the last 5 years to keep their anchors happy by lowering rents and working out space configuration. Of concern to all is the fast paced internet retail, or e-commerce sites that have been luring customers away from conventional shopping habits. Many believe this is a trend which will stabilize by 2016. Lease, Lease, Lease!

Sales of most retail centers are running $85/sf - $100/sf today. Most sellers want 7 %and 8% cap deals and some are getting done, but more 9% and 10% cap deals (and higher!) are getting closed.

---
OFFICE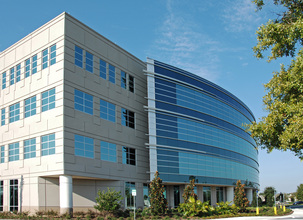 www.aerial-photo.com
Office leasing is coming back. And what activity you find has been the result of many companies downsizing and/or making more efficient use of space. Lease rates across the board have started to come back but still have a long way to go.

Sales of office buildings have not been abundant to say the least. The ones that have sold have been discounted. My records show $88/sf - $100/sf the last 3 years. Investors buying cash flow want 10%-11% cap minimum and some deals are getting done.



---
INDUSTRIAL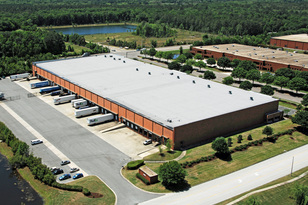 www.aerial-photo.com
Manufacturing occupancy is off by 15%-20% depending on the products and location in North Florida. Some bright spots though in the manufacturing sector; predicted to pick up 2nd, 3rd quarters in 2015. Distribution-warehouse occupancy is only off by 10%-15% in most areas; some of that is encouraging. What is deceiving is a lot of tilt-wall, big box warehouse space developed in 2006-2007 still lies dormant. And tenant warehouse inventories remain low because of the tempo in the logistics and transportation industry to keep everything "on the roll". No one wants to warehouse today. If there is no need to inventory, then large warehouse space is obsolete. This too will stabilize, but opinions vary. Some say this new paradigm will push well into 2015 & 2016.

Sales of industrial property with building improvements between 20,000sf to 80,000 sf have been respectable considering. But the sales price(s) for most have fallen between $30/sf - $45/sf.
---
MULTI-FAMILY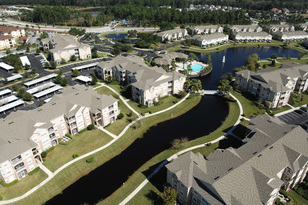 www.aerial-photo.com
This is one area of the commercial real estate market which probably has the most traction going into the short term and long term. Here again sellers want 6%, 7% and 8% cap deals in the A and B properties and some are getting their number surprisingly, but most are more like 9% and 10% cap (and higher for the C, D properties) at closing. 2013-2014 was probably overindulgent in certain markets. New product came on line very quickly where the demos were ripe. But look for some of that to wane. Investors are very cautious now.


---
HOSPITALITY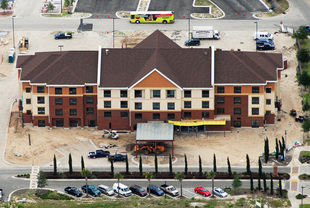 www.aerial-photo.com
Investors and lenders remain very cautious and will continue to do so through 2015. But there are plenty of good deals on relatively new product. Be careful! Though the micro-hotels, built on less than 2 acres came just in time for the recession, the problem is there were just too many built and a lot of them in the wrong place. Investors and developers didn't gauge the determination of the business traveler to use other means of communication and networking. With fuel costs going up and expenses under scrutiny most businesses decided to spend less on T&E. Yet some of the name brands have done extremely well. And some well informed investors have escaped circling the drain. Here again, it's all about location and timing. It pays to do your homework today.
---
LAND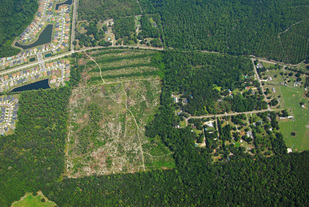 www.aerial-photo.com
The obvious thing here to say is "land is done" in North Florida. A&D loans are almost non-existent. But, while that may be the case in 90% of what is available in North Florida and believe me, there's a bunch available, some deals are getting done. And plenty of sellers are willing to hold paper and/or JV for the right developer which keeps things interesting. Location, Location, Location! Still true in 2015!

The consensus is that industrial land near JAXPORT and Blount Island will be the first to get any interest as the economy slowly inches back. In fact JAXPORT will most likely be the engine that brings Jacksonville back. Port related businesses will certainly create more jobs as transportation and logistics companies compete for the myriad of opportunities to come. Still very true for 2015!


---

- mj canella